Sorry I haven't been around for a while but I've been busy fixing up my Jeep for wheeling this summer and that of course includes my netbook with GE and GooPS. BUT on a recent adventure I found out that my CB radios is all but useless in the mountains even with line of sight and since I installed an auxiliary battery I needed to modify the console so I can run ANYTHING I want right there. The CB issue pissed me off so I went out and got my ham ticket and here is some pictures of my Yeasu radio installation and the modification made to the console. It was quite a project.
OK so here's some pics of my radio installation but more importantly is being finished with the console modifications to supply a lot more power for wheeling or camping or just running things that have to be run without killing the starting battery.
Here's my radio under the passenger seat.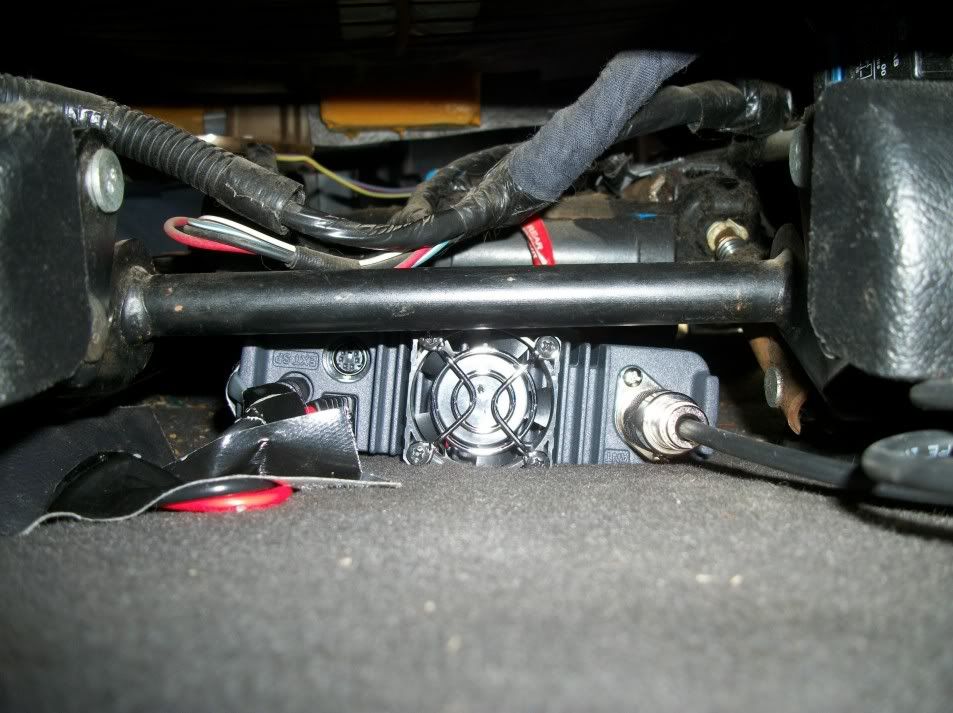 Here's a few pics of my GREAT netbook mount with the radio's face plate and my CB all mounted to it so everything is right in front of me.
View from the back seat
View from passenger's seat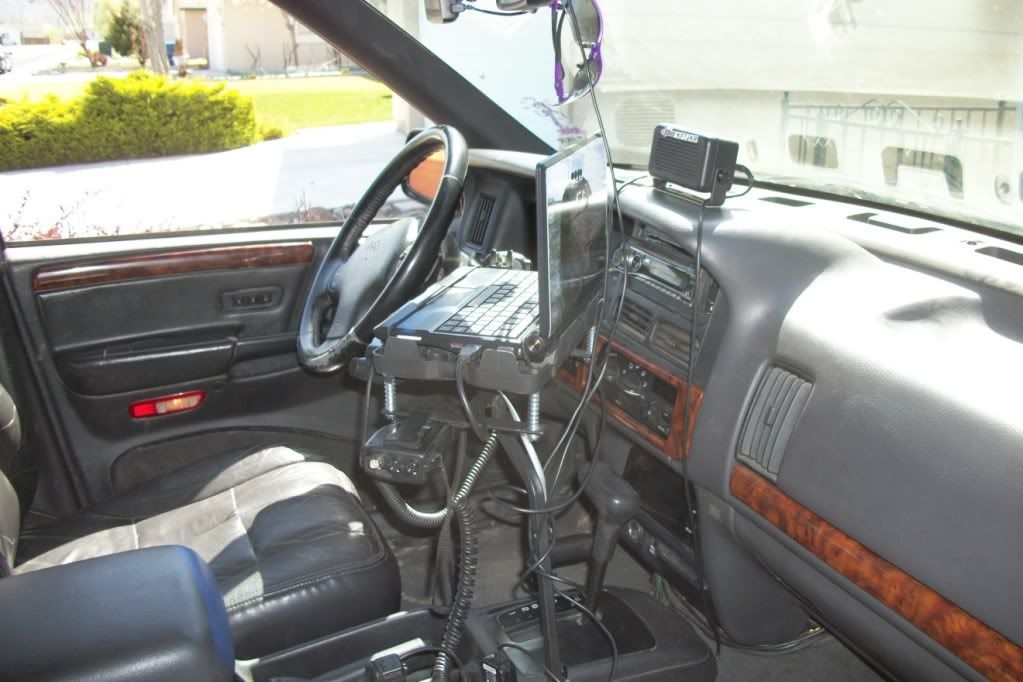 View from the navigator's seat...HAH
Now the console from the driver's seat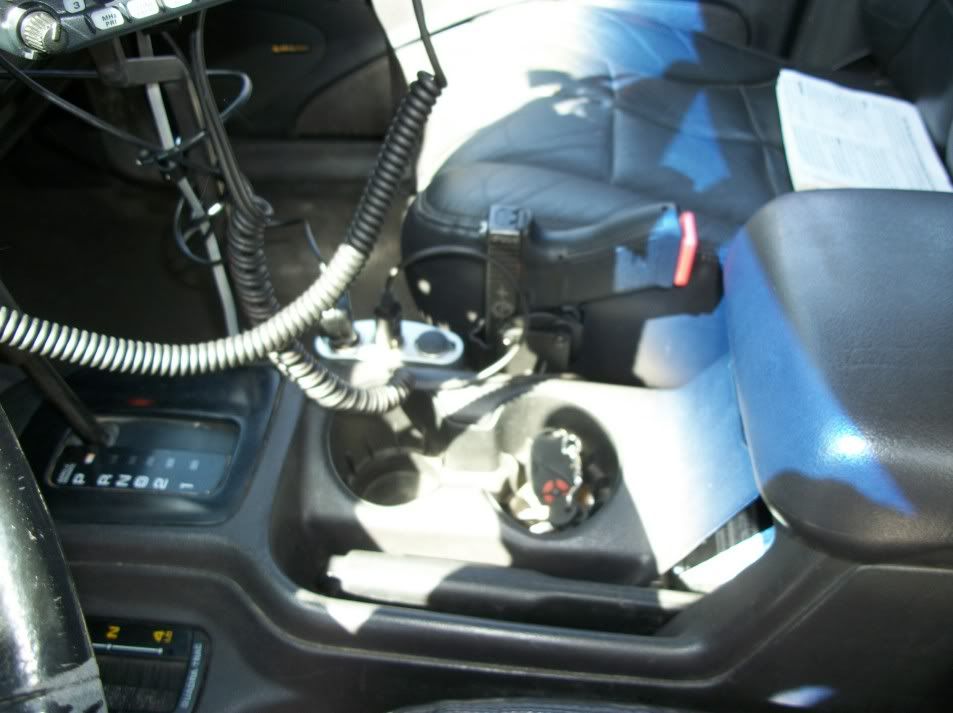 From the passenger side showing my mounted Serpa holster for my Glock 21 and the triple 12V 10A outlet.
From the back side showing another triple 12V 10A outlet and one high power 30A outlet.